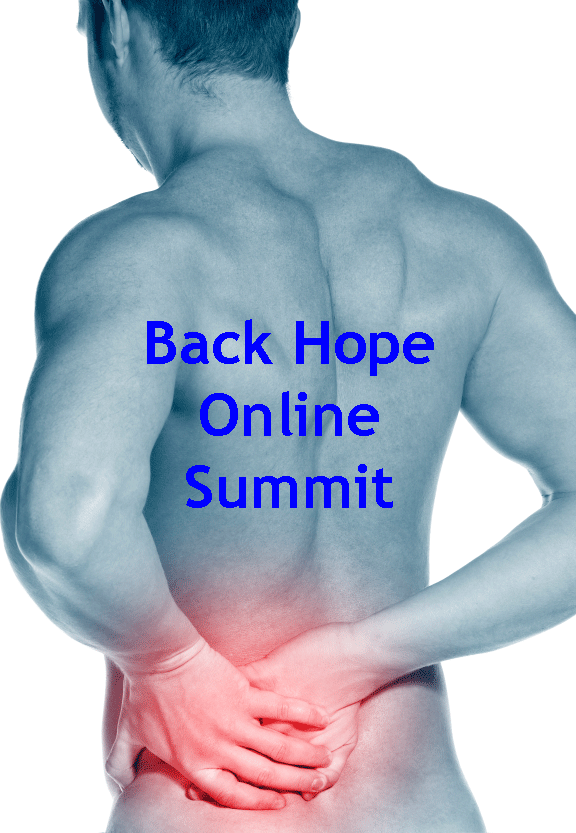 Struggling with back pain? Join me and 20 plus specialists in this unique summit..
Hi,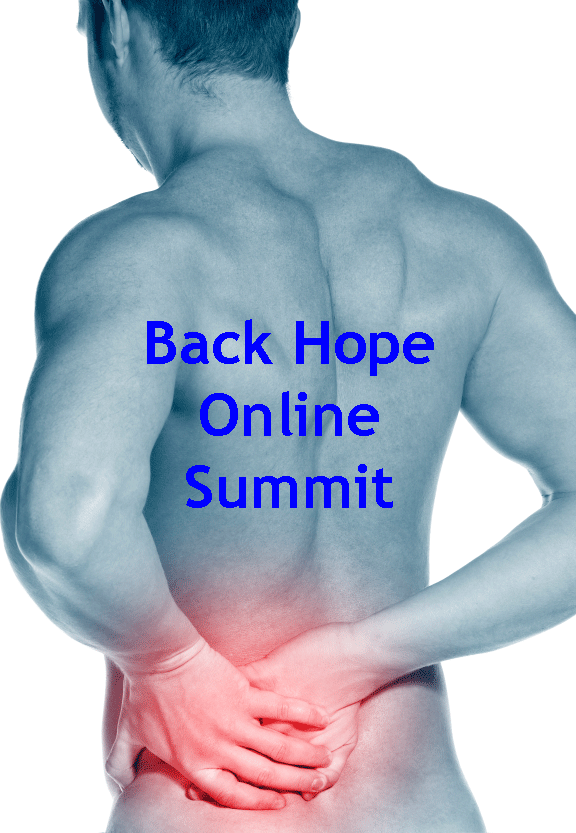 Pain can be debilitating. It can destroy lives. Back pain in particular can be devastating! It is often not until you experience back pain that you realise how important the back is when it comes to mobility and quality of life.
The number of people who experience back pain is truly astounding. It is estimated that up to 80% of us will suffer from back pain at some point in our lives. In any one given year, up to one third of the adult population of the US and UK will experience this type of pain.
Back Hope Summit
I was recently excited to be asked to be one of over 20 specialists to take part in the first "Back Hope" summit. It is a unique event. One that brings together a wide range of experts in dealing with chronic back pain and related issues using many different approaches.
In my talk I had the opportunity to explain Inner RePatterning and demonstrate how it can be used to work on pain with the show presenter, Fiona. If you would like to listen to this interview for free go to:
I will be joined by experts from around the world in this summit: experts such as chronic pain specialist Dr. Norm Shealy, the inventor of the TENS device. Fibromyalgia and nutritional specialist Dr. Rodger Murphree. Cranial Sacral Therapist Dr. Ingrid Bacci. Acupuncturist and TCM "ambassador" Dr. Nan Lu. "Longevity Rescuer" Alison Heath. Quantum Touch founder Richard Gordon, Alexander Technique teacher and trainer Richard Brennan, Karl Dawson creator of Matrix Reimprinting, and holistic pain specialist Jonathan Shaw. The show will be hosted by Fiona Truman.
The summit is completely free to attend. By the way, if you listen to the intro by the host Fiona, I think it is really inspiring. She shares her story about her back problems and what she did to begin to overcome it.
Click HERE for all the details:
I hope you enjoy the summit because I certainly had fun being part of it. I also hope it helps if you do have back pain.
All the best and see you there!
Tania