EFT Tapping Charts – delivered by digital download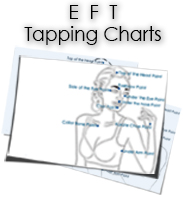 Unit Price : £10.00
EFT Tapping Charts to give away to clients or to put on your website etc. The Tapping Charts provide professionally produced affordable charts for helping support an EFT Practice.
Description
This product comprises of a male and a female chart. There are three versions of each. One version is in full colour, the other two are line drawings. The pack also contains a full colour version of each tapping diagram that can just be used in print media, for example to illustrate an article you have written on your website.
Terms of Use
By buying these charts you will have the right to use them in your practice, for example on your website and in your printed media. Only those who have purchased the product have the rights to using this product.
ADD TO CART
VIEW CART
EFT Faster Stress Buster
This is an interactive ebook  that is available from  iTunes in the iBook  store. The book contains click able videos, images and detailed instructions on how to do EFT when dealing with stress.
Download on iTunes